It is the first Sunday of the month, which of course means that it is Sinful Sunday prompt time. Molly has set 'From Above' as the prompt.
I have had lots of ideas for this prompt. One advantage(?) of being short is that I have lots of thoughts about how I look from above as that is how most people see me.
I have decided to share a personal rather than amusing post. I am a strong, stubborn and fiercely independent woman. With the money earnt from my very first Saturday job. I bought a proper biker jacket. This jacket always makes me feel fierce and strong. I don't wear it often anymore, but every time I do, my invincible rebel attitude comes out to play and shows in my posture, movements and behaviour. This jacket has a direct link to a strong part of my personality.
There is, however, part of who I am that is stronger than the attitude of this jacket. Even when wearing it, my deep submission to my man soothes my inner rebel and makes me peacefully give myself to him. Normally, you would see a feisty woman but here you see me on my knees, submitting to my man. I have kept the slight haziness of this picture because it fits with how I feel when I am finding my calm, waiting for him.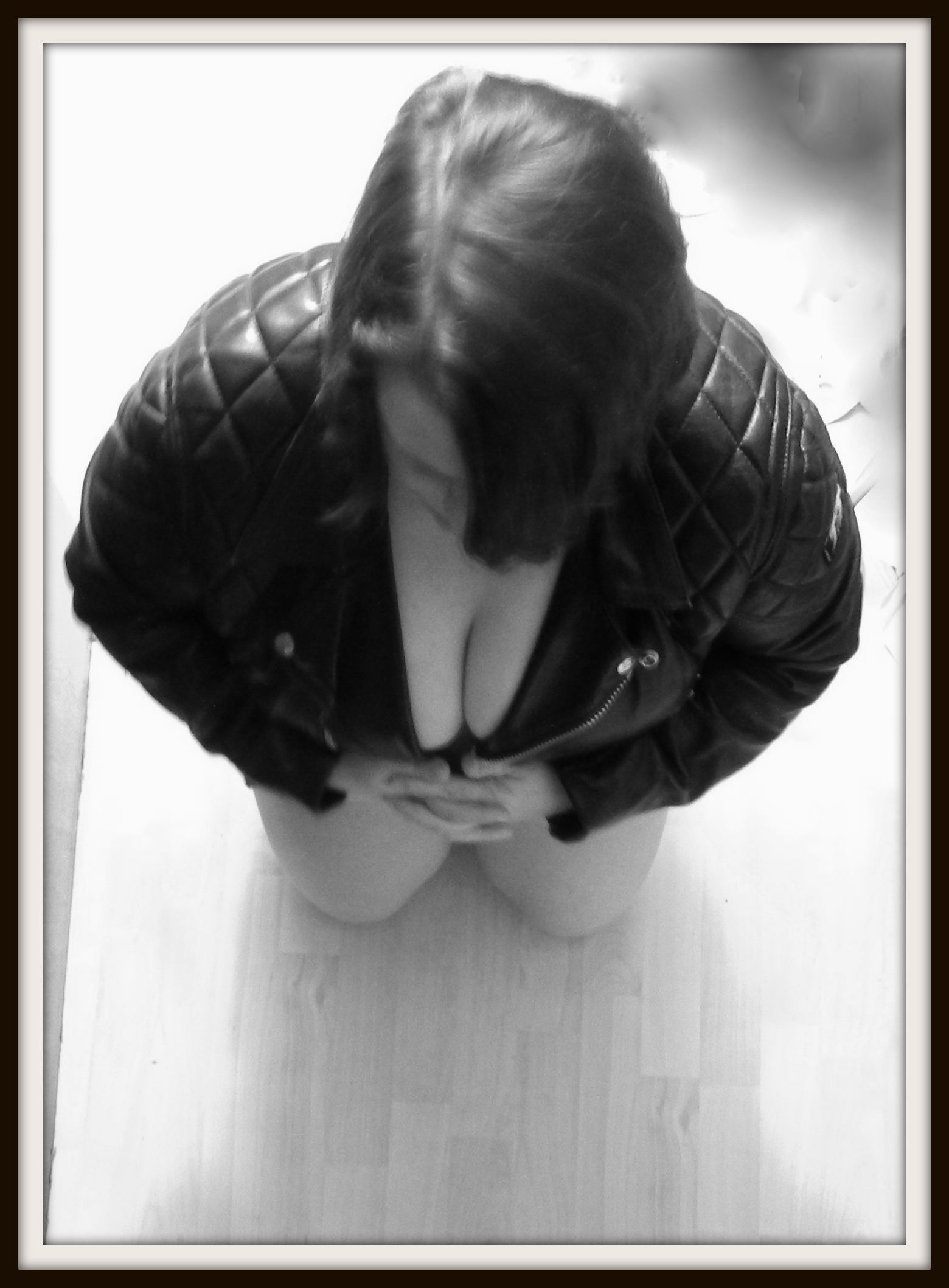 Who else is sharing this Sinful Sunday? Click on the kiss to see.