I love intensity. I love building layers of sensation. I love, when playing alone, building layers of arousal, going from that sharp intake of breath to a desperate aching need for more.
This morning, I grabbed the pegs. Instead of building layers of arousal before applying them, I used them first. My first touch was to hold my skin and quickly apply each peg. No pausing. No waiting. No managing each new pinch before the next.
They hurt. They sent such a rush of arousal, of aching need, a buzz of being alive straight through my body.
I took these images very quickly. I love that in one of them, if you look carefully, you can see that my juices had immediately started to flow.
They are quickly grabbed images because my focus was on the sensations and I quickly moved on to the next layers – building and building until I was a beautiful sated mess.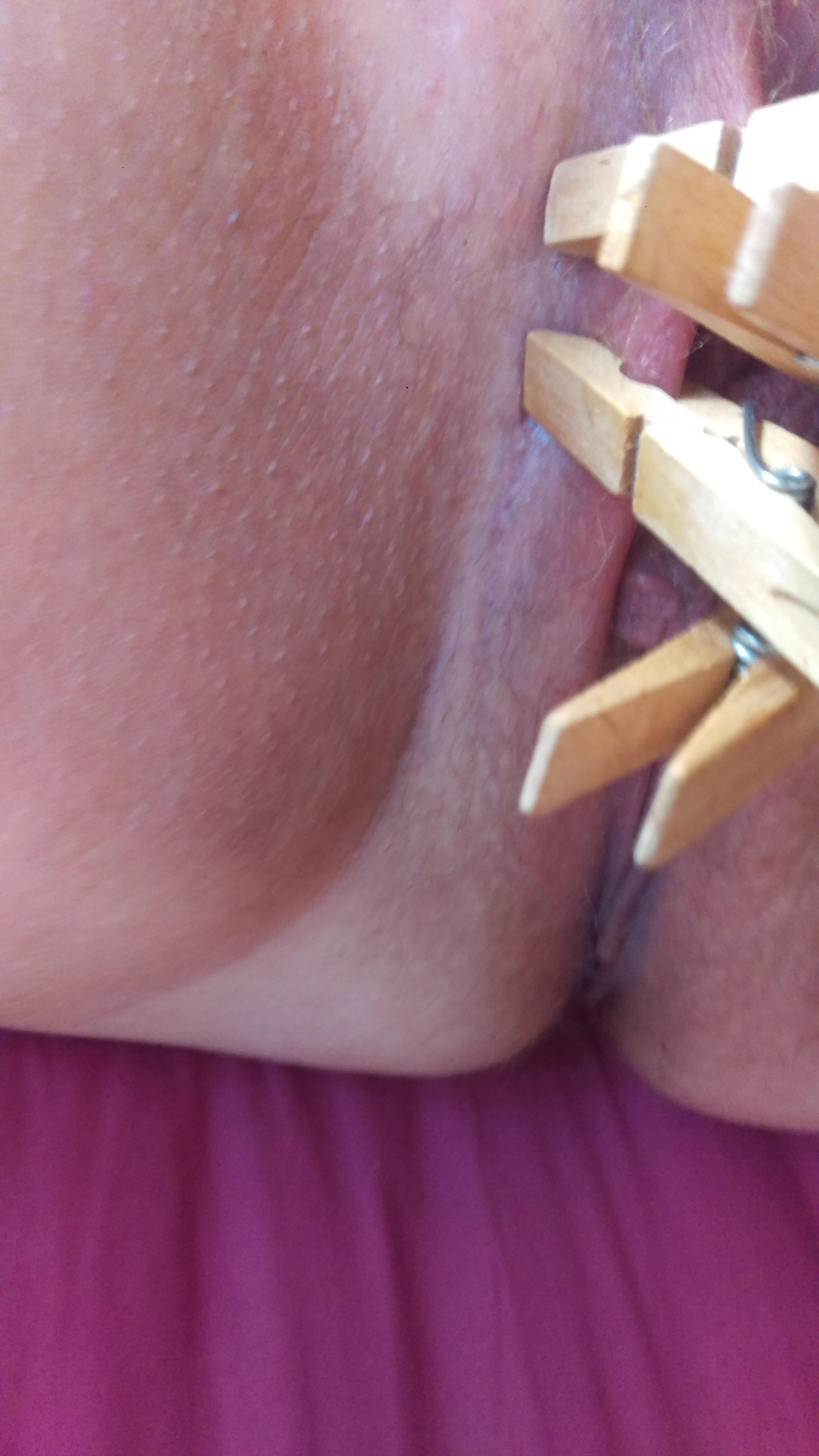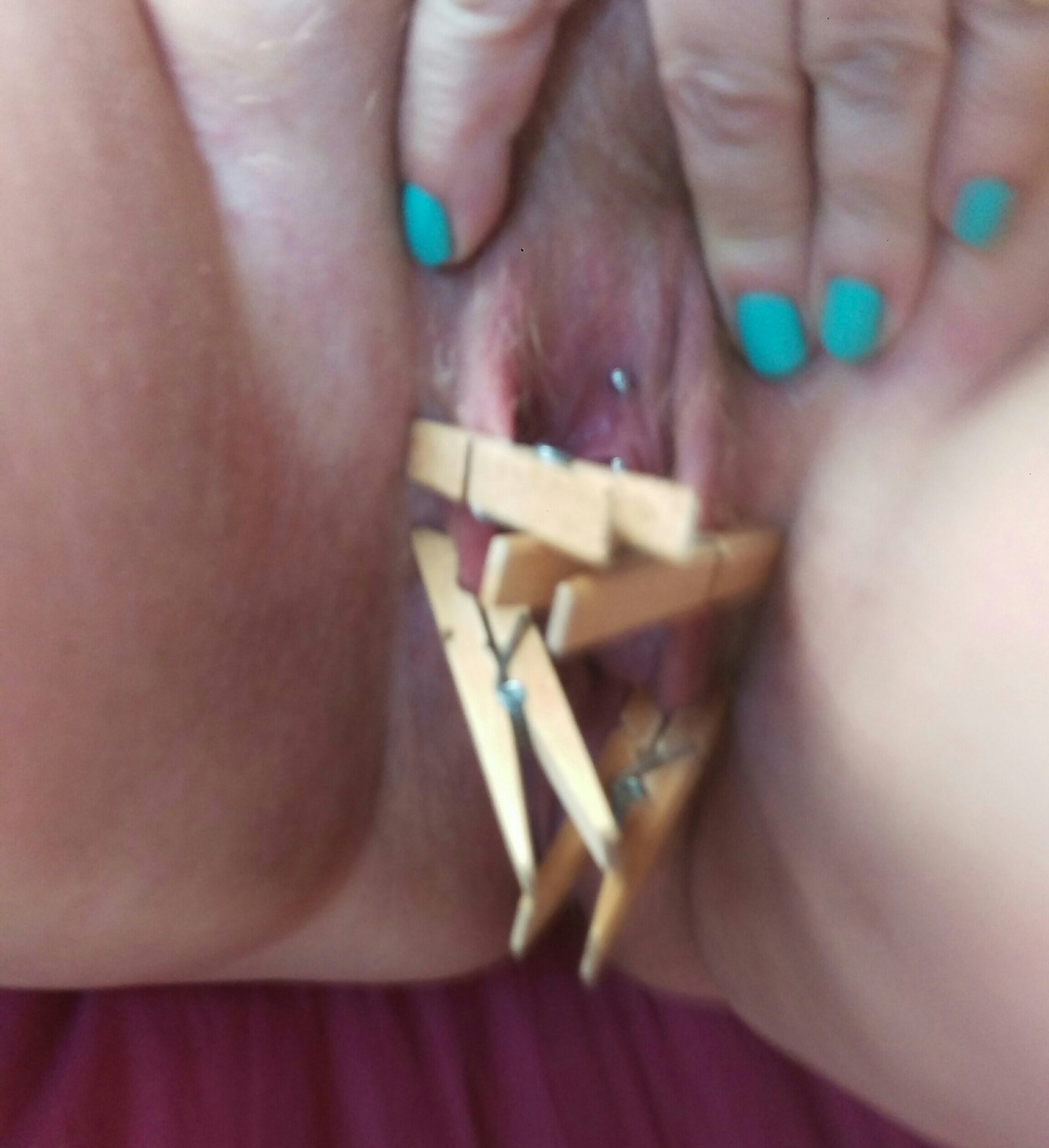 Click the Sinful Sunday lips for more wonderful Sinful Sundays from a plethora of bloggers.