I got new toys delivered today. My man gave me a challenge to wear then for an hour. That hour finished just a little while ago. I am still floating high from the sensations.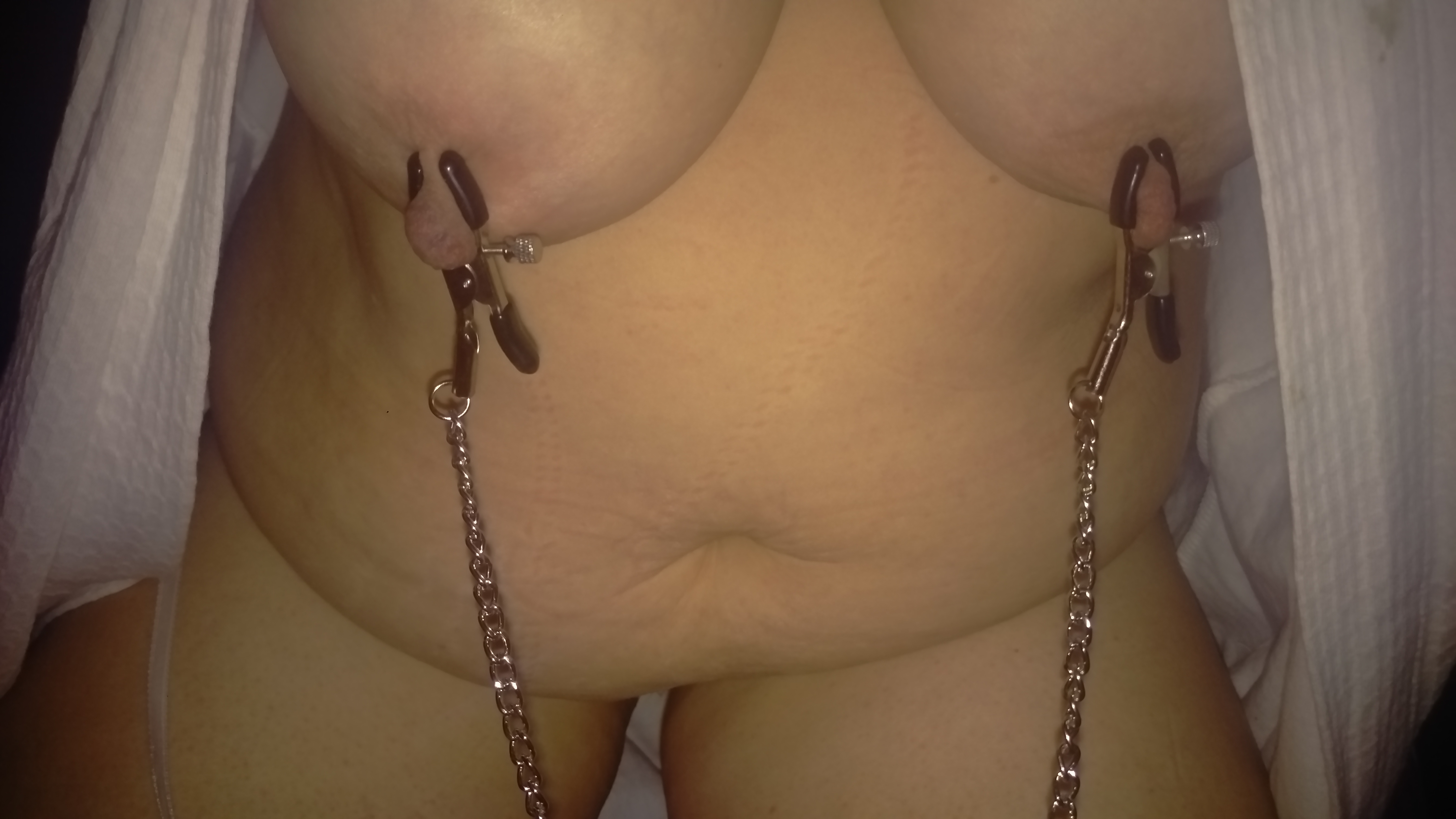 There is a third clamp attached to this set. That is a lot of intense fun too.
Who else is sharing for Sinful Sunday? Click and see.