This is a picture that I have used before. In fact, I posted it for my second anniversary of blogging way back in 2015. I came across it because I have changed my phone and as a result, I have been going through the two and a half years of images that were saved on it.
This image immediately caught my eye. Originally, I had focussed on the flowers and the fun that I had with using them. This time, what stood out for me was how beautiful my skin is and how perfectly my thighs go with the beauty of the flowers. My thighs are beautiful, strong and, in this position, inviting. If you read some of my harsher posts, you will know that I don't find looking at myself with the kindest eyes easy. This opportunity to look back through a delicious archive has been wonderful and has allowed me to see myself in a new way. I've always known that it is better to walk away from my drawings and come back to them to see them as a whole. The same seems to be true of the art of photography.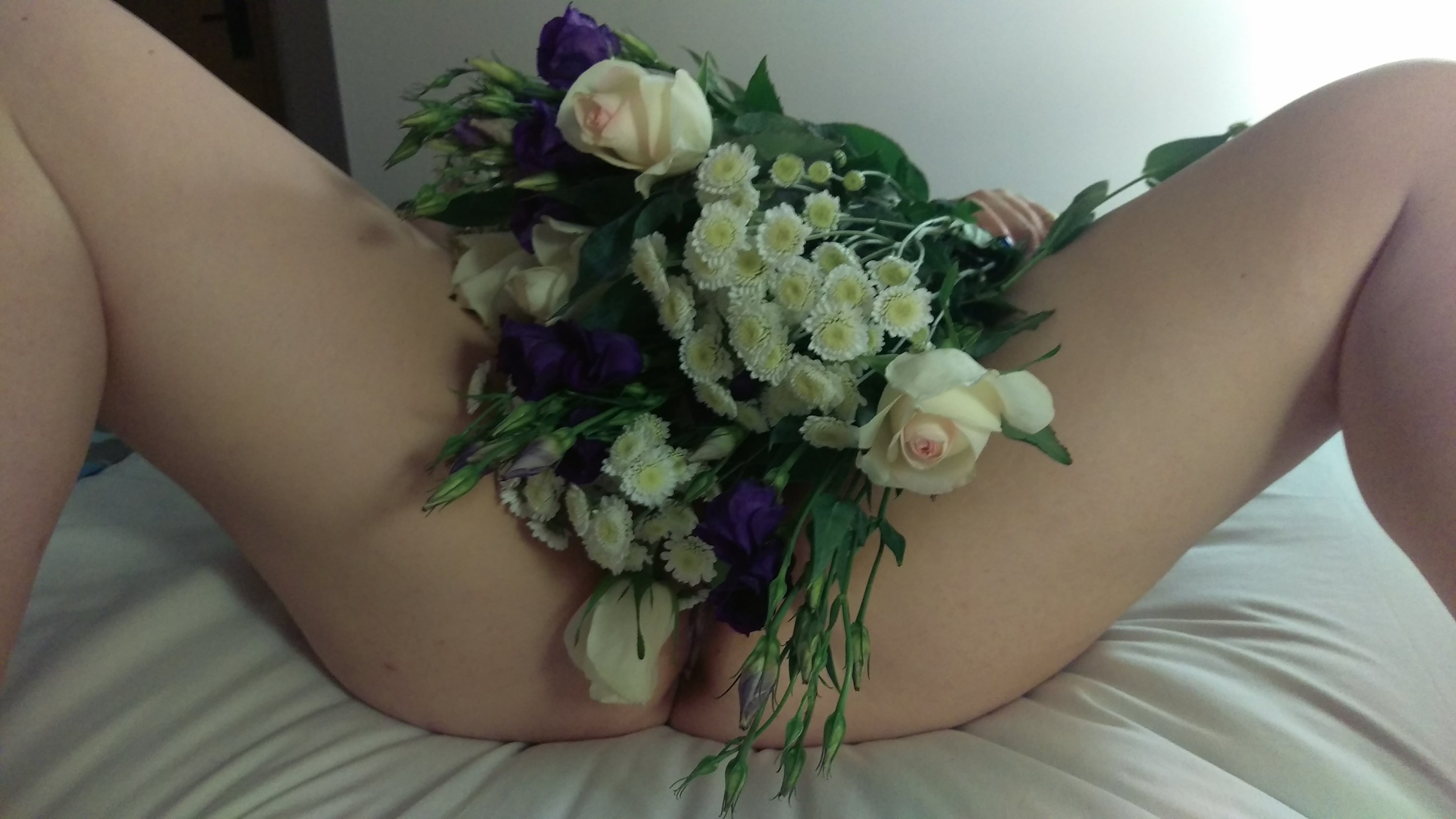 Who else is sharing? Click the Sinful Sunday lips and see.