I have a thing for nipple play. Some would probably describe it as nipple torture but torture doesn't seem quite the right word to describe such beautiful deep and powerful sensations. Mind you, play seems far too light-hearted for the primal responses that it triggers in me.
I like using pervertibles such as pegs and clips but I also like collecting different clamps that take my fancy. I have built a bit of a collection over time. When I am playing alone, there is an option for every grade of sensation.
Of course, when I am not alone, there is the added tingle of anticipation, a dose of primal need and a pinch of fear as to which ones he will choose today.
I love my clamps, they vary from a gentle bite, through several levels of intense pinching that makes me gasp on application, and even more on removal, to one set that is too much unless I am already floating high on a wave of exhaustion and endorphins in subspace.
Which ones will he choose today? I wait to see if it will be this pinch or that pinch.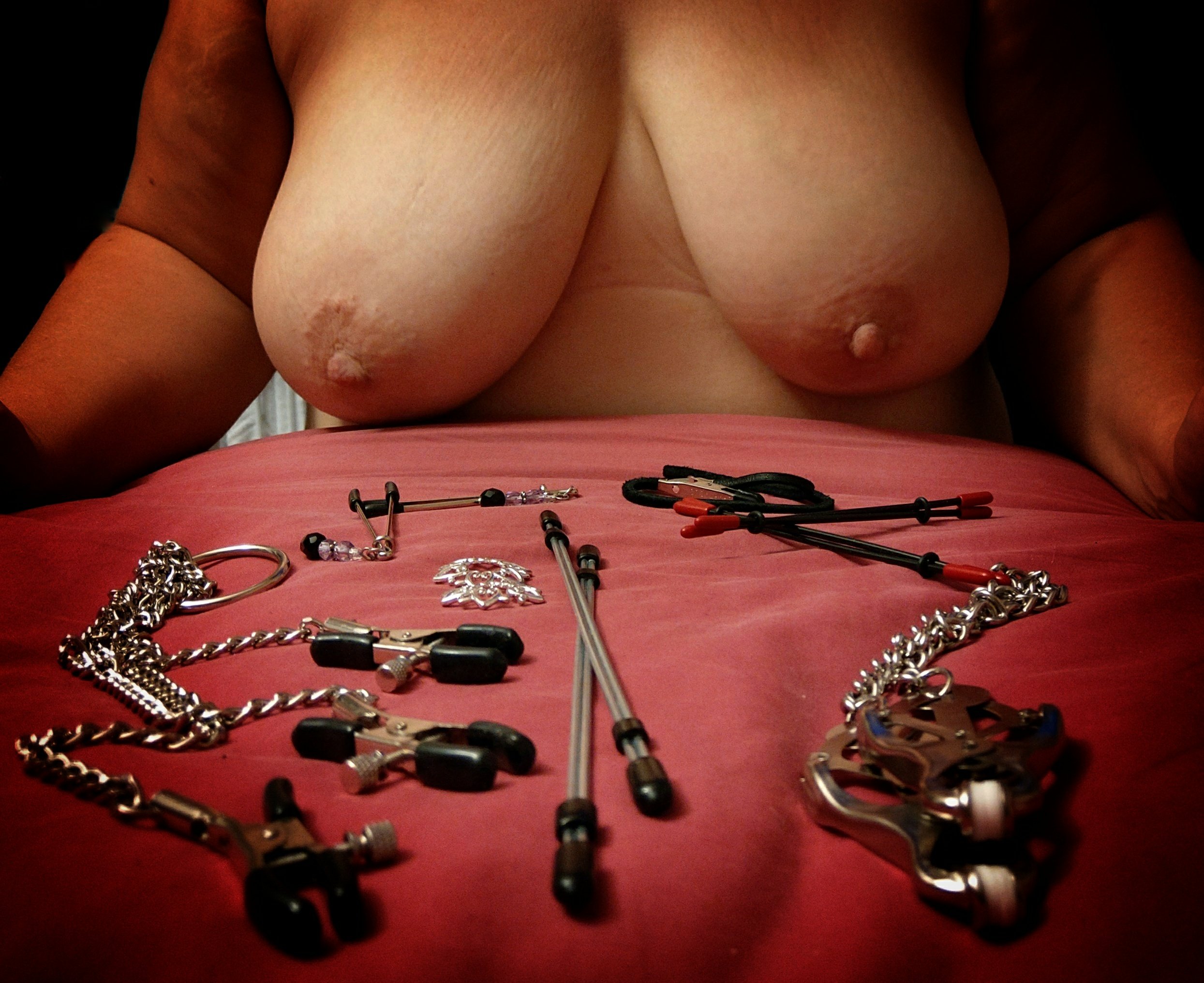 Click and see who else would like a tweak.