What do you do when you are out with a group of the sexy people from twitter? Well, of course, you have a lot of fun. And then… if you find one of them is a gorgeous person who happens to be the same height as you are…
you, of course, whip your tops off to be boob buddies! Luckily for all of us, this bit of wonderful was caught on camera.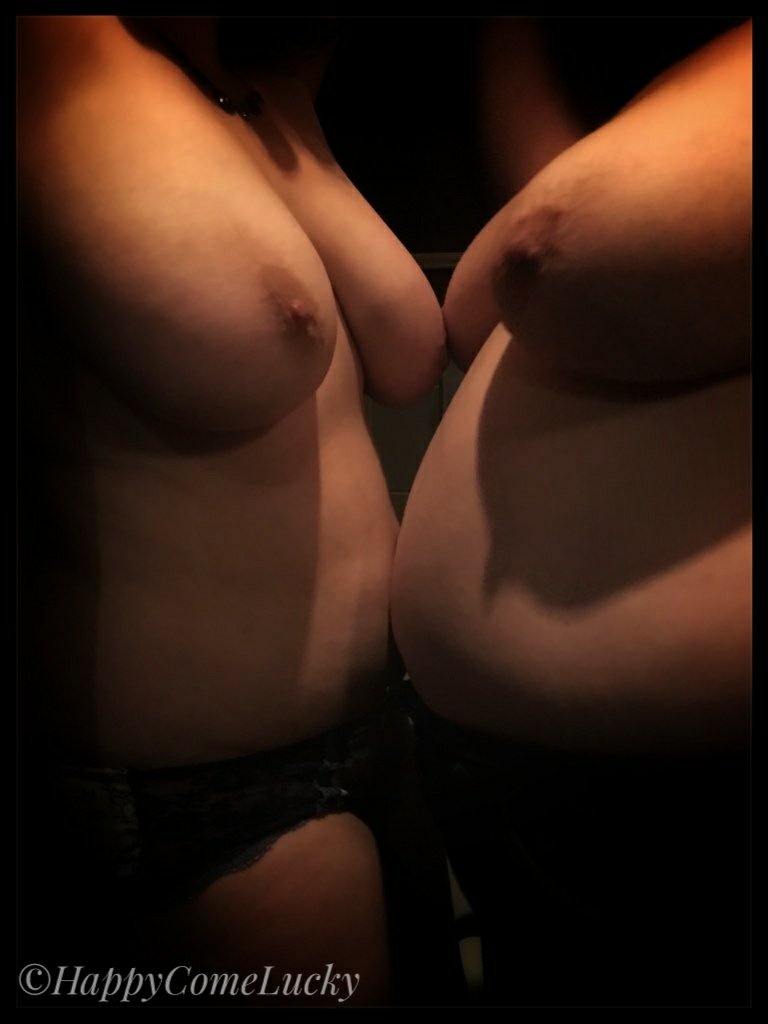 Who else is sharing for Sinful Sunday? Click the lips to see.