This picture is one that I didn't imagine I would post up until very recently. I have a lot of confidence in my body even though I would prefer a much smaller stomach. There is one part of me though that I have always tried to minimise in pictures.
That part of me is my labia. I have had an uncomfortable relationship with them ever since they became prominent. At puberty, I wondered whether they were so long because of the fact that I had always played with myself. Of course that wasn't the cause, but even then I was aware that they were longer than average.
Over the years, I have become happier with them. There are practical issues like having to avoid chafing with the wrong underwear or if wearing none at all. On the whole though, I love them. They are sensitive and that offers a whole extra set of possibilities when playing.
One thing that does worry me a little at present, is that I know there are completely legitimate reasons that someone with labia like me would consider labiaplasty. There have been times when I have thought about it, especially when due to a medication change, I became very dry which meant that my labia became uncomfortable just from the friction of normal clothes. It worries me that there is such a level of judgementalism about the procedure that people who are really struggling feel put off from seeking out the options. We shouldn't judge others for their decisions about their body.
Even though I feel positively about my long labia now, I still try to make them less obvious in photos. I sometimes tuck them in or change the angle to minimise them. Today, I have decided to be bold and take a photo that celebrates their plumpness.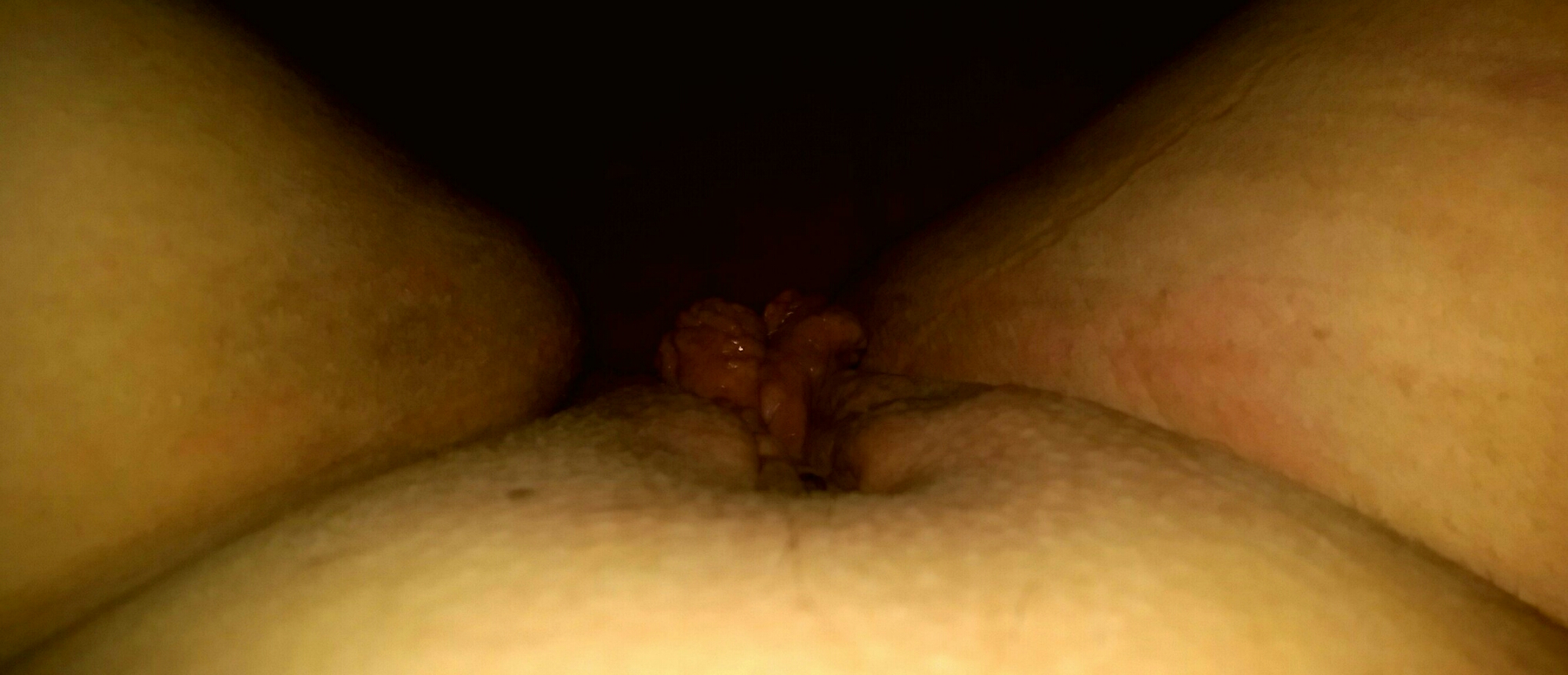 Who else is sharing this Sinful Sunday? Click and see.

Want to read more positive posts about cunts, visit Pussy Pride by clicking the link below.