I am a bit of a tricky masochist. I am very independent at looking after and out for myself. This can make me defensive and protective. To really enjoy a longer beating or spanking, it's important to find the right way to get me utterly turned on and ready.
Mind you, I still absolutely get off on thinking about the intensity of having a no preparation caning or belting. The harshness and the fact that it will be too sudden for me to process really ticks my boxes.
Here is the evidence of a quick, bend-over-and-take-it one from last weekend.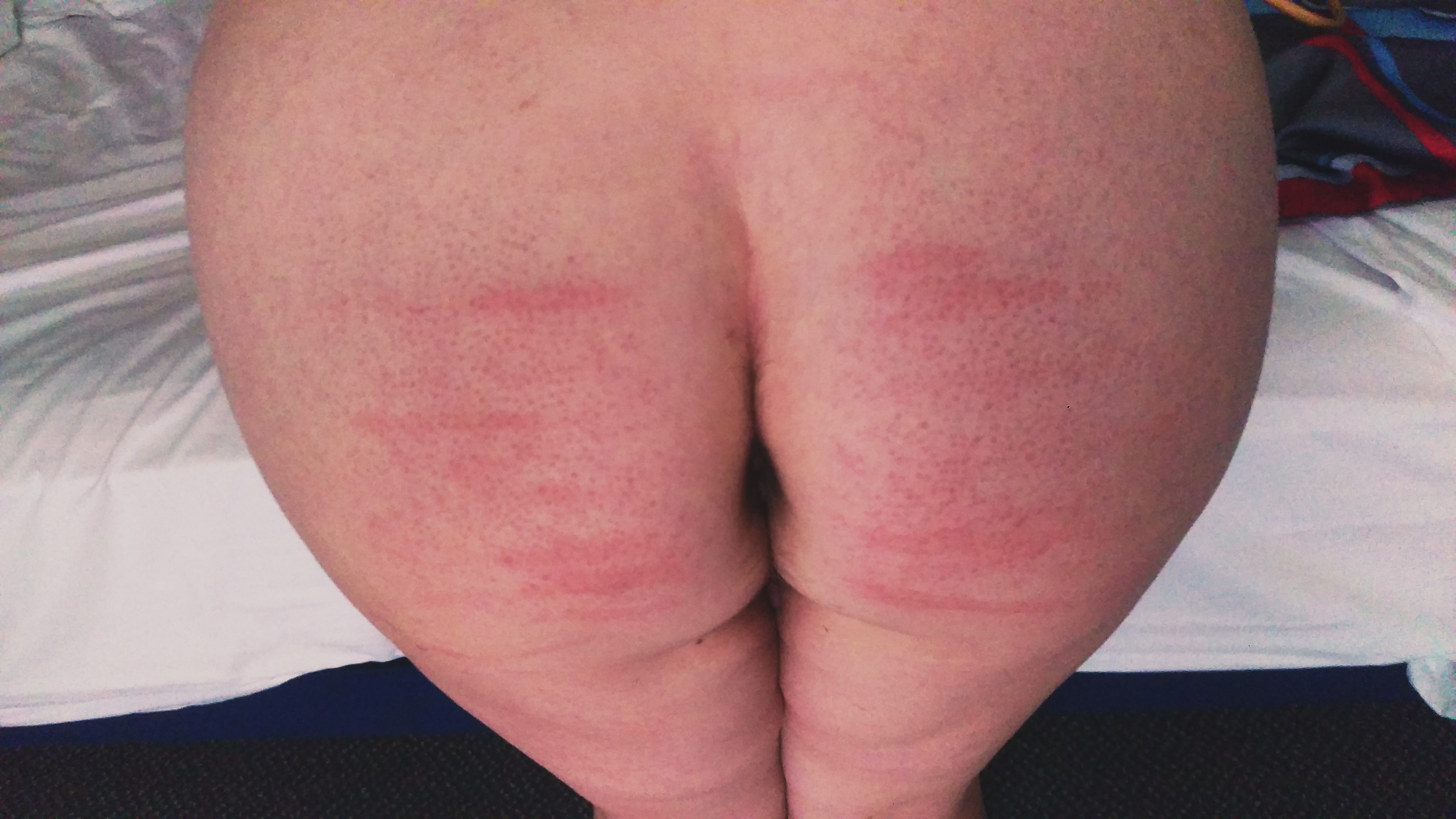 Every one of those stripes were hard to process and I think they are beautiful.
I love the long, indulgent spankings that make me float as high as a kite. I also love the cruel harshness of the bite and flinch of these types of canings. Oh, and I love the neatness of these lines.
Who else is sharing? Click and see.