I asked my man to step in and write for me today because hormones are making life hard for me. I am very grateful for and thrilled with his thoughtful words.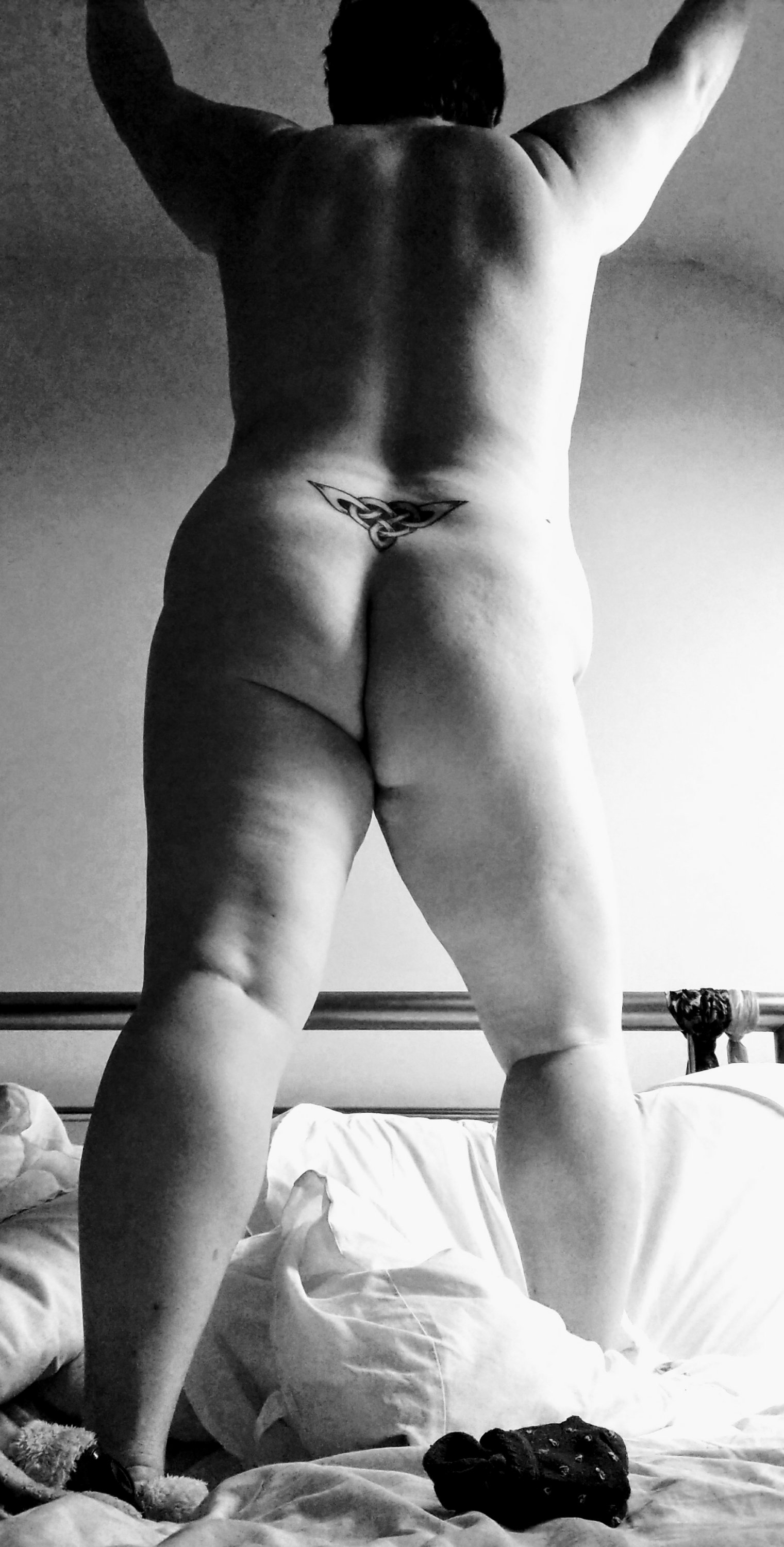 Today's sensually Sinful selfie is one of a series taken weeks ago, as part of an exploration of alternative angles and viewpoints. It's not a new picture, but that's OK: some things need time to mature, and are best enjoyed out of season. Cheese and wine are both richer for the time they are given to fully embody their respective natures, bread simply cannot be rushed into the oven, and a chutney that hasn't spent months mellowing on a dark shelf frankly isn't worth opening.
Here we are, in the middle of October, basking in a weekend of pure, ripe, glorious sunshine. What would have been just another day in summer (if that wet, dreary, dreich few weeks can be called "summer") has been transformed by waiting. Seen from this angle, from our current perspective, those precious hours of blue-skied warmth become something richer and rarer than before.
Some things are best enjoyed out of season.
And we struggle, still, to rein in our frustration at circumstances that dampen our plans, and bodies that are long past their primes, and lives that must be lived apart. We are neither of us fresh young things, and what should have been the summer of our lives has been ravaged by storms. But I suspect in years to come we will find ourselves one day bathed in autumn sun; the rain forgotten, the pains and woes suspended for a time, and we will gather bread, and cheese, and wine, and together we will open up a love matured and ripe, and take a bite of happiness.
Some things are best enjoyed out of season.