May I have…
I am really bad at asking for the things that I want or crave. I am getting better though. Last week, just before we had to get up and go, I asked for six with the cane. I'm still not fully able to explain why but being spanked or caned and then having to straighten up my clothes and go is something that I hate that I love. I go out of the door with the heat on my skin mirrored by the need in me to be used more. It's frustrating and really taps deeply into my submissive soul.
So, last Saturday, I went about my day with these marks and a desperate need to… I'm sure you can guess at what.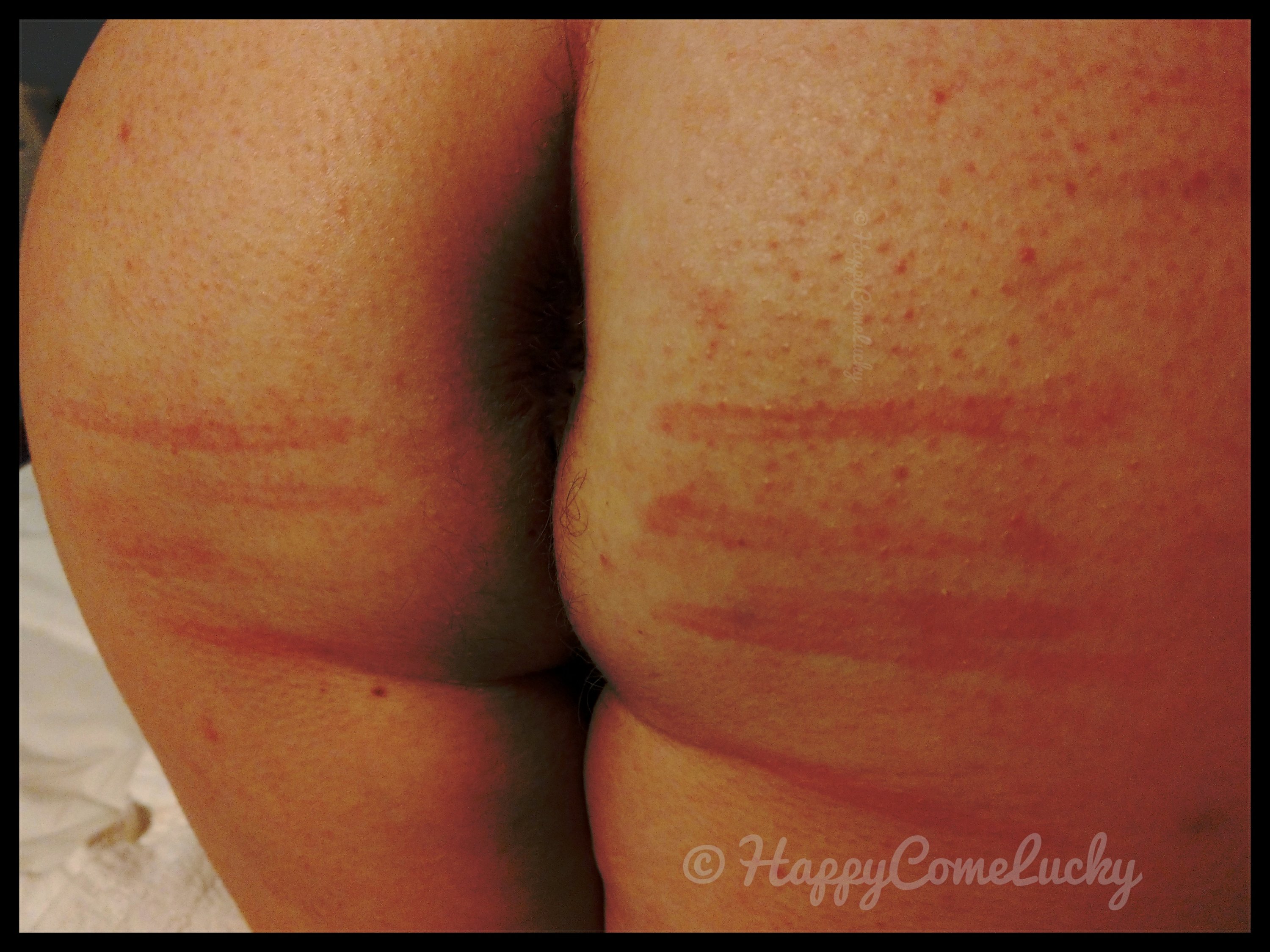 Who else is sharing for Sinful Sunday? Click and see.